Anyone can install and run a WordPress site, it's not rocket-science. However, it does take a regular time commitment to keep it running smoothly, and computers are supposed to make our lives easier, and not keep us busy looking after them, right?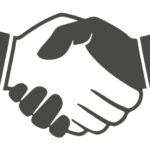 The solution is easy. If you subscribe to a managed WordPress hosting plan, we take care of the hum-drum updates for you. Leaving you more time to concentrate on more important things like your business. We'll even install WordPress for you, leaving you free to design your site and to improve it over time. During this process, we're regularly maintaining the core WordPress code up-to-date, applying plugin and theme upgrades for you, and keeping ahead of security patches on your behalf. Not to mention the system infrastructure which keeps all of this ticking quietly in the background.
Why make your life more complicated when you can make your life much easier?